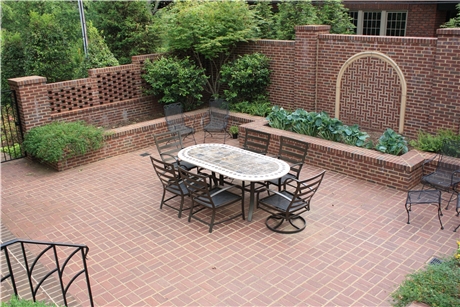 Summer has arrived! If you're looking for ways to increase the value of your home and extend the amount of time you and your family spends outside in the summer and fall, consider the following simple projects using brick:
Outdoor Bar
Why spend time and money going elsewhere when you can create your own private outdoor bar. Brick can be used to create the bar itself, the floor, and even seating. Or, use it as an accent for other materials.
Fire Pit
A fire pit is a simple place to gather and entertain. It can be as simple as a brick enclosed fire area, with built-in or stand-alone seating surrounding it. Typically designed in a circle, this is a great start to any outdoor space.
Garden
Brick can be used to construct garden beds or to line existing garden beds, giving them structure and character.
Water Fountain
Enhance your pool area or a garden with a water fountain that adds movement and sound to your oasis.
Outdoor Dining Area
Create an outdoor dining area that is covered or uncovered, using brick as the starting point. Brick can be used for the floor to create a durable and maintenance-free surface. It can also be used as walls, creating privacy even in an urban environment.