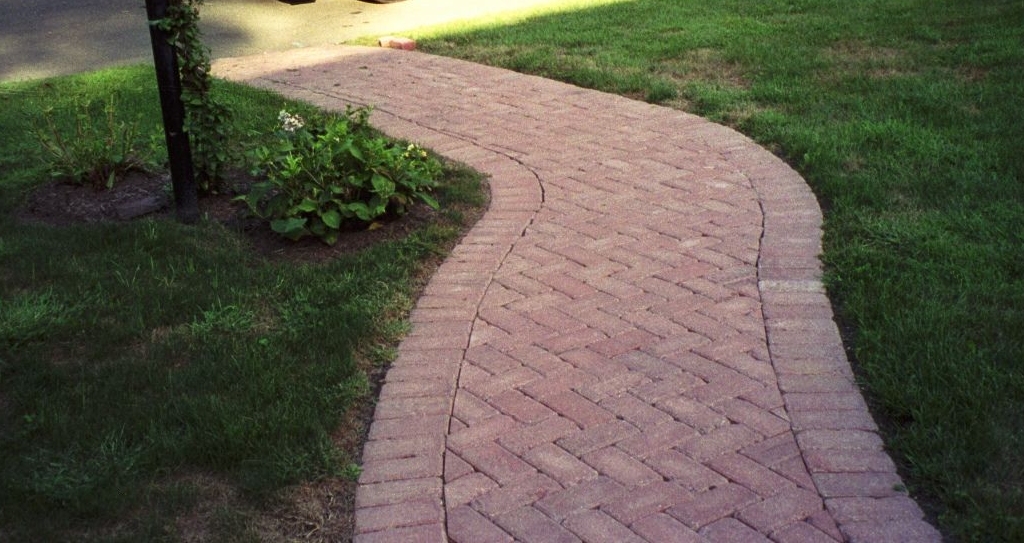 Brick pathways can be both beautiful and practical. Explore just a few ideas here to find a suitable style and pattern for your landscape.
Combine Materials
Consider combining brick with other materials for a patchwork-quilt path that leads to a cozy seating area or hidden garden. One of the benefits of this approach is that it appears worn and timeless – like it's always been there.
Match Bricks for Continuity
If you have a home that features a brick exterior or a wall, by all means go ahead and match the walkway or pathway with the same kind of brick. This adds stately continuity to your home and landscape alike.
Create a Grand Entrance
For immediate curb appeal go with a long and straight path that accents your home. Gates can also add to this stateliness.
Pair Brick with Stepping Stones
Brick can be a beautiful solution for areas that have frequent foot traffic. The brick helps keep the grass in place between the stones and also allows people to wander off the path for a different view.
Brick as a Border
The structure inherent in brick lends itself nicely to being a border along a walkway or garden bed. Brick can outline the path of soft grass, which is a treat for bare feet.
Checkerboard Pattern
Speaking of bare feet, a checkerboard pattern is a great way to add structure to grass. Brick acts as the dark squares of the checkerboard and softens the look and feel of brick pavers.