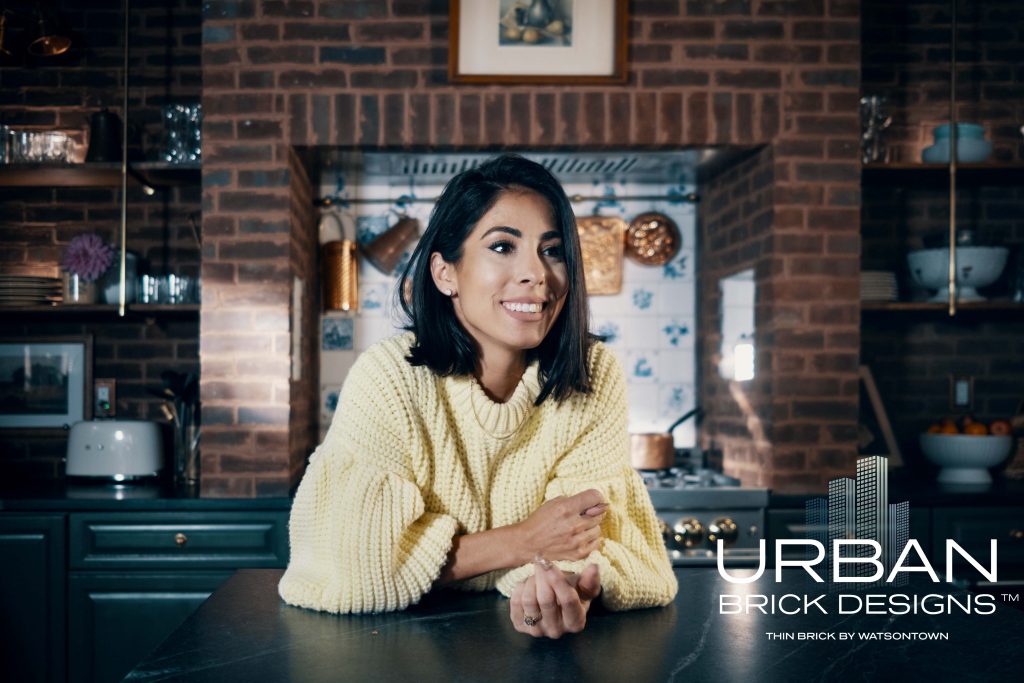 Designer Tori Donahue chose Urban Brick Design's thin brick for the DIY kitchen remodel of her 100-year-old home. Though the bricks were brand-new, the quality craftsmanship and aged texture provided the perfect "Old World" aesthetic for her space. Now, Tori says, the brick is the first thing people notice when they walk into her kitchen.
Hear Tori's Take on Thin Brick
Glean balanced design inspiration from Tori herself and find out why thin brick was the right solution for her kitchen makeover.