Watsontown Brick Company: The Leading Molded Brick Providers
When you combine 100 years of innovative brick manufacturing with cutting edge technology and high quality materials, what do you get? The answer is Watsontown Brick Company's new line of molded bricks. Our molded bricks have quickly become a popular commodity in central Pennsylvania—in part because they are perfect for residential projects, refurbishing, and commercial use.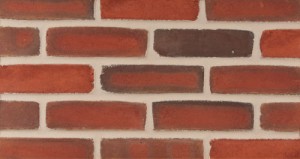 Watsontown Brick Company is proud to have been a family owned business since our inception in 1908. We have built a reputation as the expert creators of a wide variety of brick shapes, colors and finishes. Over time, we have developed a reputation in the community as a high-quality brick manufacturer— versatile, dependable, and consistent. But we were not content with simply maintaining the status quo, which is why we opened a new plant in 2008 to focus exclusively on manufacturing molded bricks. As always, quality is our focus at Watsontown Brick Company—which is the reason we insist upon using only the finest clays and sands. All of our material is quarried right here in Watsontown. Our new automated plant molds, dries, and fires each brick to ensure durability and quality— but in order to give each brick a unique character and feel, we use a sand molding process which creates subtle imperfections in order to make each brick truly special. Our molded bricks are available in a variety of different colors, sizes and custom shapes.
High Quality Molded Bricks
Watsontown Brick Company is known for the high quality service that we consistently provide—service that can only be delivered by a local family-owned business. With over a century in business right here in Watsontown, it is safe to say that we have a strong bond with the local community. And though we are proud of our reputation, we maintain an intense focus on the quality of our products. Our team works tirelessly to ensure that each set of molded bricks meets the high standards that we hold ourselves to—and that each hand-molded brick properly meets the unique needs of our customers. Our standards of quality and overall excellence are unmatched in the Pennsylvania area.
Brick Manufacturer
Watsontown Brick Company can meet your needs, whether you are in need of molded bricks as building materials, landscaping elements, or for architectural usage. We can create bricks in the sizes, shapes, and colors you need for your project—we take great pride in our ability to manufacture bricks to meet the needs of each customer. We understand the importance of precision when it comes to brick molding, and we will gladly consult with you to figure out how we can best meet your needs. Whether you need antique bricks or molded bricks of any shape and size, Watsontown Brick Company can meet your needs and help you get the job done.
Antique and Molded Bricks
At the Watsontown Brick Company, we are especially proud of our antique bricks. We use wooden molds in a process designed to give each brick an appearance of age, while still retaining the durability, strength, and reliability that the Watsontown Brick Company has become known for. And like all of the bricks we produce, our antique and molded bricks are built to withstand the elements, making them well suited for use in commercial, residential and architectural structures. Our bricks pass freeze-thaw, absorption and compressive strength tests to ensure a high-quality, durable product.
A brick company cannot stay in business for over 100 years without doing something right—so when you need quality molded bricks, stop by and see why the Watsontown Brick Company has been so successful. We've combined our historical tradition of brick manufacturing with the latest in cutting edge technology, and the results have been spectacular. Our highly-trained workforce works tirelessly to ensure that only the finest molded bricks are created for each and every one of our customers—so if you need high quality bricks, contact the Watsontown Brick Company and prepare to be amazed.