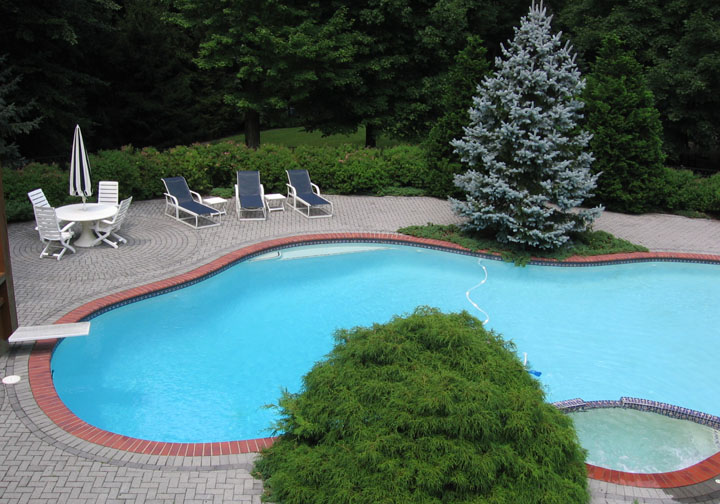 If you have an in-ground pool, it is likely the centerpiece of your property in the summer months. It serves as a respite from a stressful day and a perfect space to entertain family and friends. Adding brick pool pavers will put the finishing touches on this great home investment.
There are so many options to choose from, including brick. Once installed and maintained brick pavers will last a lifetime.
There are many designs to choose from as well — such as herringbone, running bond, zigzag, parquet, as well as custom patterns. Meanwhile, you could also take your pick from a rainbow of brick colors and styles.
When it comes to shapes, you may choose square, pentagon, oblong, octagon, rectangle, oval, hexagon, diamond, and the like. It's also possible to mix two or more shapes to achieve interesting patterns that will create a focal point out of your pool area.
Here are a few areas where brick pavers can be used around an in-ground pool:
Pathways leading to pools. The areas close to the pool will look stunning with brick pavers and they will keep guests safe from accidental slippage.
Steps. Steps leading to the pool are also needed — they serve an aesthetic purpose as well as a safety purpose.
Sitting walls. Aside from pool lounge chairs, sitting walls provide a welcome rest from wading in the pool, doing laps, or water volleyball.
Pool decks. The area around the pool must be slip resistant to avoid slip-and-fall accidents. It should be attractive to make the pool area stand out easily.