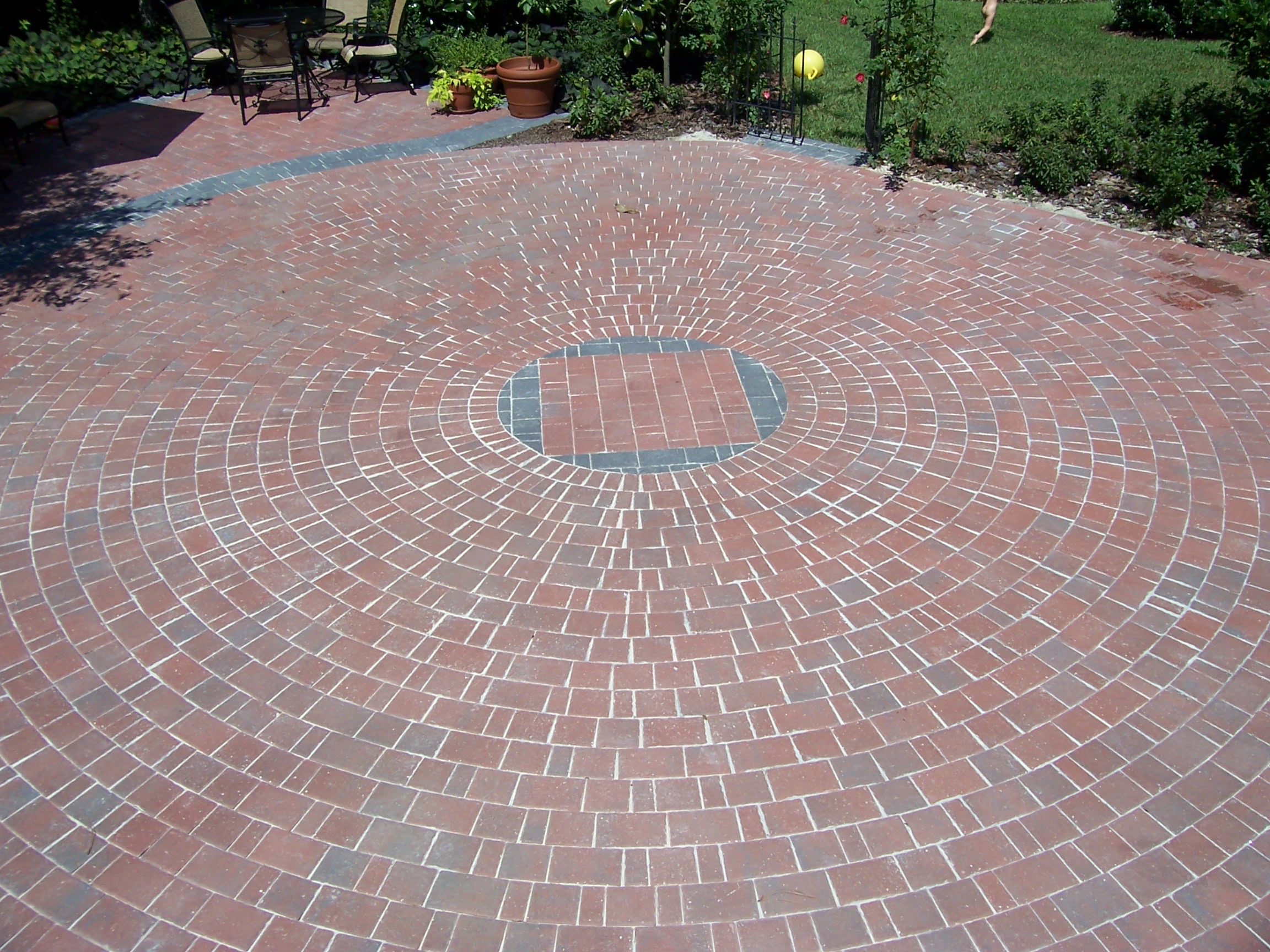 Pavers have become a popular home improvement project, and for good reason. They are relatively easy to install, they're versatile (think pathways, steps, driveways, around pools and patios…) and they can be purchased and installed on a budget.
Pavers are typically made from concrete, clay, and stone. Regardless, the shapes are usually rectangular, however other shapes do exist for a premium price, including hexagons, interlocking, and irregular shape.
Colors for Brick Pavers
Brick pavers are made from clay that has been fired to a high temperature in order to harden it. They are typically rectangles and are available in many colors from white and yellow to a multitude of shades of red and red-brown.
For a "worn in" look, sometimes used brick is available at little or no cost. While the aged look is often desirable, bear in mind that you may need to chip old mortar from used brick with a hammer before you can use it.
Patterns for Brick Pavers
Pavers can be installed in a number of patterns, including rectangular and curved. Brick and brick-shaped concrete pavers can be arranged to create many patterns, including herringbone, basket weave, running bond, and stacked bond.
Installation of Brick Pavers
Pavers may be laid on a concrete slab, bedded in mortar, or dry-laid on a prepared base of gravel and sand. Laying a patio can easily be accomplished by the do-it-yourselfer.