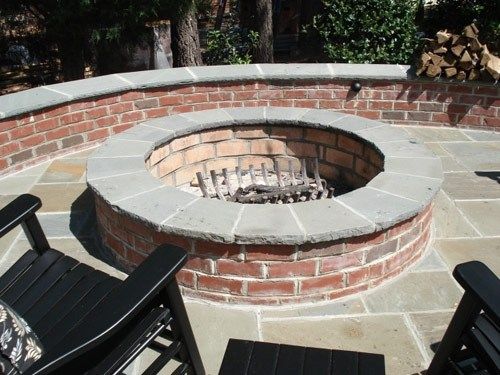 Constructing a brick BBQ or firepit outside is a great way to "up your BBQ game" so to speak as well as your outdoor dining and entertaining experience. Constructing one may sound like a daunting task, but it doesn't have to be! Here are a few simple tips to help you get started.
Step 1: Clear a space – at least four feet by four feet.
Keep proximity to your roof, trees, and outbuildings – you don't want the smoke or
flames to blast any of them.
Make sure that you have good access to the space. If it's on an incline or a hill, you'll want to add some steps to make it easier for you and your guests to access it. Also consider the layout of the equipment you want to add. You don't want to have the oven on the front side and the BBQ on the back side – you'll be standing in between two sources of heat. Make sure that you'll have enough space for a few chairs and even a table.
Step 2: Construct a flat slab, either from concrete or brick.
After you have the space planned out, you can either pour a concrete slab or construct a brick patio. Make sure the slab is level before you begin!
Step 3: After the flat area has settled for a few days, begin constructing the chimney and frame of the firepit. Once the firebrick is installed, start assembling the veneers, which can be made out of your choice of materials. Manufactured stone and brick are some of the least expensive and most reliable. Plus, they are easy to work with.  You might also want to pick a veneer based on the design of your house or backyard, blending it with what's already there.
It really can be that simple of a process. Now the fun part – experimenting with different cuisines. Try grilling fruits, vegetables or pizzas; or, for a real campfire experience, you can make baked potatoes by wrapping them in foil and dropping them right onto the fringes of the fire.
Building the equipment was the hard part, now comes the fun and easy tasks of trying and inventing new dishes for you and your guests to enjoy.